Pesto Sauce

Print this recipe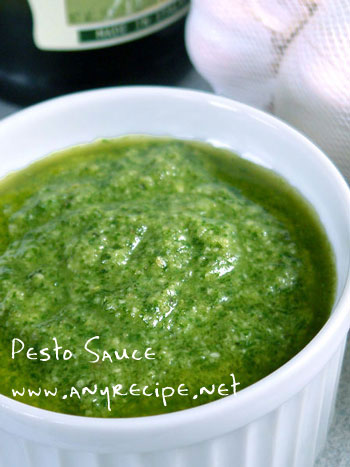 Blend in a food processor until smooth:

3/4 cup fresh basil leaves, packed in lightly
3 tablespoons pine nuts or 1/4 cup walnuts, lightly toasted
3 cloves garlic, peeled
1/2 teaspoon salt
5 tablespoons extra-virgin olive oil


You can freeze the pesto sauce if you end up with more than you need. If you want to use the pesto sauce with pasta, just boil the pasta al dente and drain, saving 1/4 cup of cooking water. While the pasta is hot, add grated parmesan cheese and pesto sauce to your taste.